Case Study
Shipping Without Secrets
Transforming Logistics One Shipment at a Time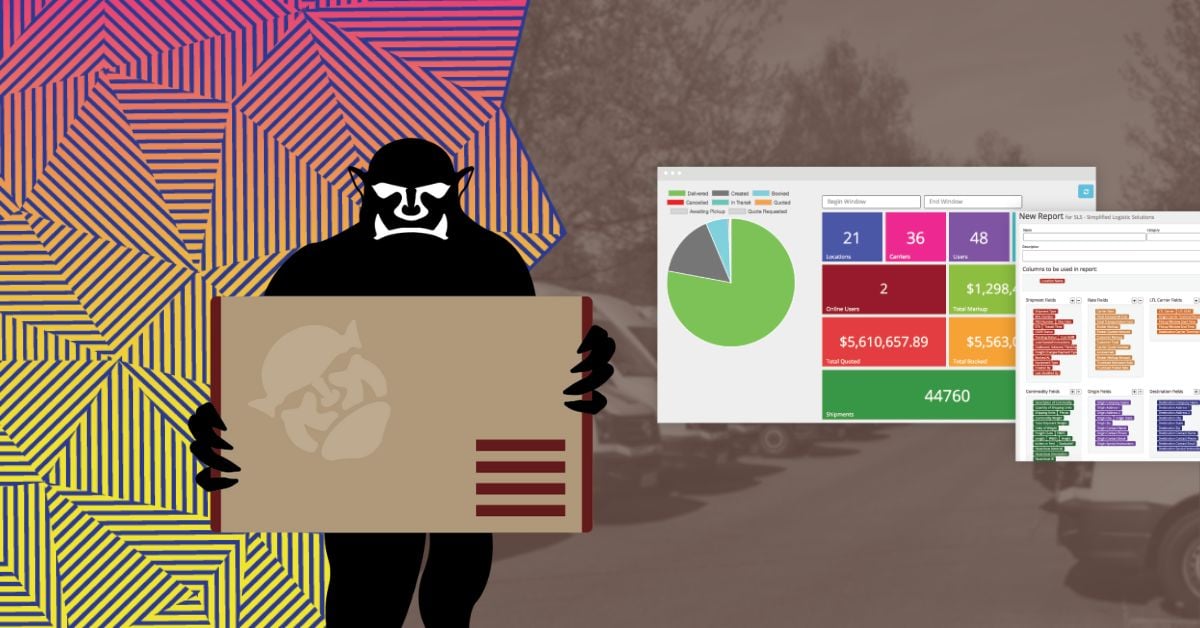 Transportation and Logistics
The Challenge
The founder, Wes Queen, was a top performing sales associate at UPS and realized that businesses were getting taken advantage of by carriers and freight brokers alike. So Simple Logistics Solutions, LLC was formed in December 2011 to serve as an outsourced shipping department for small- and medium-sized companies who lacked the industry knowledge or workforce to effectively manage their supply chains. In 2014, OGRE, a proprietary supply chain management solution was built. After a false start with another software development company, Wes came to us.
Wes' vision was a comprehensive, web-based Transportation Management System designed to simplify and optimize the shipping processes for businesses of all sizes. Shippers would use the application to Quote, Book, Track, Manage Freight, and any other business shipping needs. It needed to offer a range of features and capabilities that streamlined order management, improved efficiency, and enhanced the overall customer experience. Most importantly, it needed to scale with exponential business growth.
The challenge was to create an updated and specific platform that had transparency in carrier rates from multiple sources, automated order management and other tasks, streamlined communication, and ensured flexibility and scalability.
If you want to do outsourced development correctly, you do it with ConcertIDC. Otherwise, you just don't do it.

Wes Queen
Founder and CEO, ShipOgre
The Solution
OGRE partnered with ConcertIDC to rearchitect the application. ConcertIDC kept what was usable and rewrote the rest to maximize the system and help shippers find the best rate for a shipment by quoting many integrated carriers in one place. It is like Priceline for Less-than-truckload (LTL) shipping. OGRE supports truckload and small parcel shipments.
OGRE has strategic advantages to set up as a brokerage and a technology company. The operations/billing team (brokerage) uses the technology we created to do their job every day.
OGRE's new system optimizes workflow by automating repetitive and time-consuming tasks, like label generation, shipping cost calculation, and address book searches. Without a system like OGRE that presents all rates in one view, shippers would have to manually check each carrier site to quote every shipment. OGRE's system eliminates potential errors in manually checking each site and handles variations in user interface and rules for you.
OGRE provides insightful reports and analytics to help shippers make data-driven decisions. It also provides real time tracking information and order updates.
OGRE also has EDI integration to allow for the automated exchange of documents such as purchase orders, invoices, and shipping notices. The software ConcertIDC built for OGRE addressed the multi-faceted challenges of the transportation and logistics industry in a user-friendly way.
Technology Used
Application type

Tech stack

Project tools

Type: Web Application

Platform: AWS (Amazon Web Services)

Frontend - JavaScript, jQuery, React.js, CoffeeScript

Backend - Ruby on Rails, PostgreSQL, PUMA

Jira, Rollbar, Monit, Slack Stripe, HAProxy, Confluence, Elasticsearch, Mirth Connect (EDI), Sumo Logic, ImageMagick, Mailtrap, Nginx, Ansible, Terraform
Product Description
OGRE is a web-based Transportation Management System for trucking services to quote, book and manage freight and shipping business needs. The platform connects shippers with a network of partner carriers and enables shippers to receive quotes and book trucking services. The platform also enables real-time load/shipment tracking and invoice auditing. Users can also onboard their existing carriers to the platform.
Partner carriers include FedEx, YRC Freight, Holland, Ward Trucking, among others. The website has an easy user-interface allowing you to plug-in every detail of your shipping needs, and making sure you have all the info and resources you need at the tip of your fingers. It is quick and effective, ensuring you are taken care of.
At the end of the day, it has nothing to do with the talent of your developers, you make promises and you either deliver or don't. Very few companies are transparent in this space anymore, that is to say, ConcertIDC offers that transparency. Nothing is more important.

Wes Queen
Founder and CEO, ShipOgre
The Results
ShipOgre's OGRE solution is revolutionizing the transportation and logistics industry, offering considerable productivity, cost savings, and revenue growth. OGRE's unified platform eliminates manual, time-consuming tasks, enhances operational efficiency, and reduces errors.
Implementing OGRE as a shipping Transportation Management application produces several benefits for businesses, resulting in a competitive advantage and improved financial performance in the marketplace. Web-based connectivity updates data instantly on the server for the management team to view the rates quoted.
The scalable and adaptable OGRE solution effectively supports expanding shipping requirements and facilitated seamless workflows, unlocking growth opportunities. Companies also experience a significant revenue uplift due to improved brand image and customer loyalty. OGRE's insightful analytics enabled data-driven decision-making, optimizing business performance. Enhanced customer experience, owing to transparent shipping processes, led to increased customer retention and satisfaction.
ConcertIDC's resources and team partnered with ShipOgre's idea is transforming the transportation and logistics industry as we know it.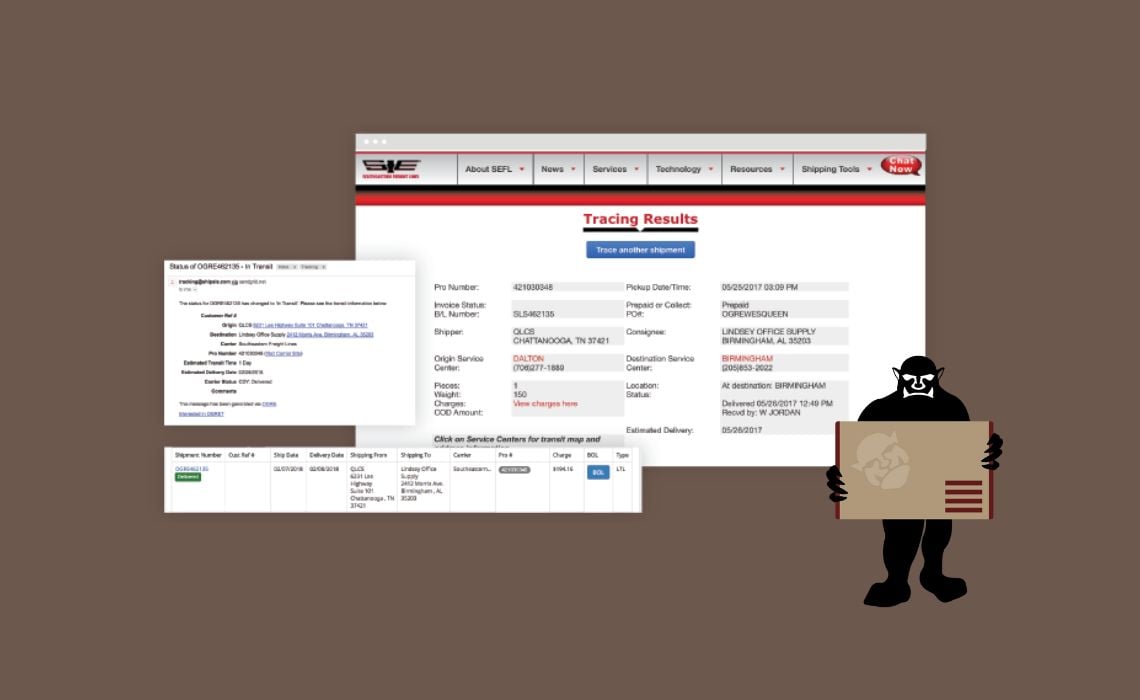 Working with ConcertIDC allows me to sleep better at night knowing that this is a company with integrity and transparency.

Wes Queen
Founder and CEO, ShipOgre