Case Study
Accountability with the touch of a finger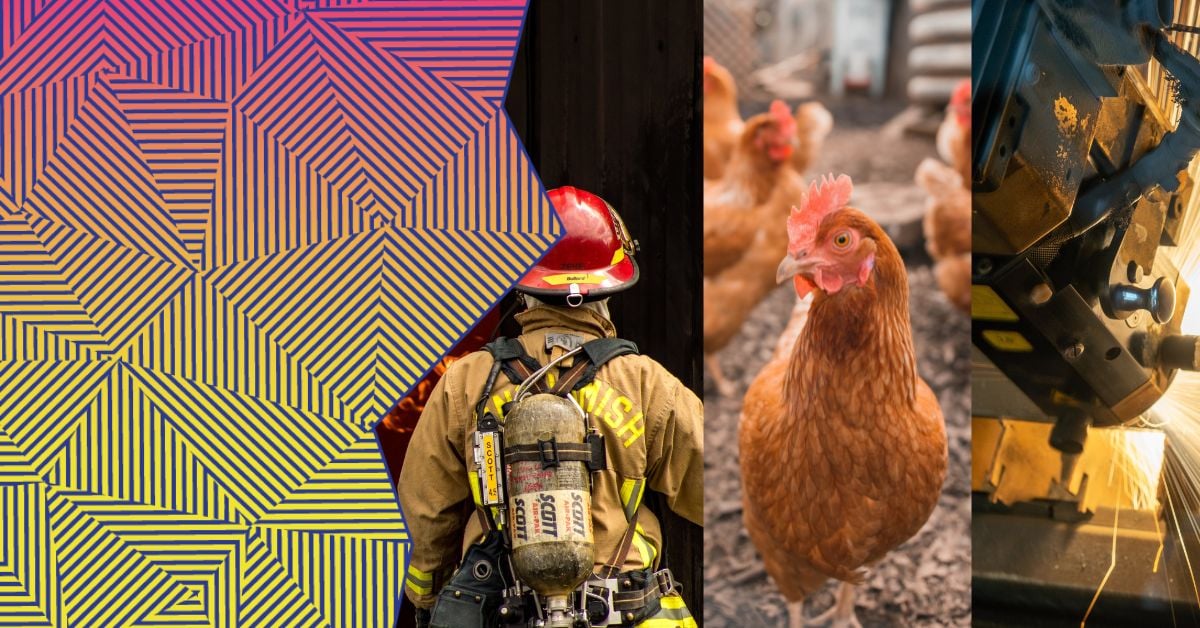 The Challenge
Innova Zones, driven by their mission to revolutionize complex industrial processes through simplified, intuitive technology, grappled with the challenge of transforming outdated and intricate asset management methods prevalent in business operations. The organization's ambition was to harness the power of cutting-edge technology to alleviate the strain of cumbersome old procedures and to free up vital resources.
The primary objective was to replace traditional asset management methods with Innova Zones' modern, yet simple Human Interface Platforms™. These platforms are designed to deliver intuitive, application-based, front-end solutions. Innova Zones sought to enable their customers to electronically gather and sort data, replacing outdated methods with a digitized, streamlined, and user-friendly platform, thereby resolving their prevailing challenges.
At Innova Zones, we pride ourselves on delivering quality and value to our clients. With ConcertIDC by our side, we've been able to redefine what's possible in asset management. Their technology solutions have made our platforms more robust, efficient, and adaptable. Looking ahead, I am confident that our partnership with ConcertIDC will continue to drive our success and help us create more innovative solutions for our clients.

T. Brian Barker
Founder & CEO, Innova Zones
From tracking assets at the individual officer level to providing real-time updates on stock-on-hand (SOH) for better inventory visibility, the solutions from Innova Zones stand as a beacon of innovation. The platform offers automated alerts for compliance, comprehensive inventory visibility, easy data comparisons through graphical representations, automated expiration date email alerts, and the ability to categorize items down to individual levels.
The company is pioneering the digital transformation of asset management in both law enforcement and fire service sectors. Its innovative app-based solution enables these agencies to manage resources electronically, fostering greater accountability and streamlined processes. Traditional, paper-heavy, and time-consuming processes have been replaced with streamlined, digitized solutions. The simplification of data gathering, sorting, and analysis procedures has significantly reduced manual interventions, leading to a surge in productivity.
Technology Used:
Application type

Tech stack

Project tools

Type: Web and Mobile

Platform: AWS (Amazon Web Services)

Frontend - React Native, AngularJS, JavaScript,
jQuery, ReactJS, Bootstrap

Backend - (PHP) Laravel, Mirth Connect

Database - MySQL, SQLite

Jira, Armor Connect Engine (CIDC EDI Tool), Slack, Confluence, Sumo Logic

Hardware Integrations - UHF RFID, Infinea Laser, Magnetic Card, Infrared, Socket Scanner, Vault, Datahoop, Raspberry Pi Camera Device Scanning
Product Description
Innova Zones stands at the forefront of the technological revolution, transforming the realm of asset management through their innovative, yet user-friendly Human Interface Platforms™. Their suite of unique, application-based solutions empowers businesses to gather, sort, and manage their asset data more efficiently, thereby streamlining complex industrial processes. Their product suite is available as an enterprise app, with three web applications and one mobile application targeted to iPad and tablets, a fire department app, with two web applications and one mobile application mainly for iPhones and Android phones, and a Mirth Integration, which acts as an EDI engine to pull data produced by client systems.
Innova Zones serves diverse sectors with targeted solutions that optimize various aspects of operations:
The Bulk Uniform Program: This platform focuses on the Uniform Zone, facilitating streamlined management and tracking of uniforms across various industrial operations.
Storeroom Management: Designed for the PPE Zone, Tool Zone, Kit Zone, Employee Purchase Zone, and Technology Zone, this program promotes efficient management of storeroom assets and inventory.
Tool Control Program: Catering to the Tool Zone, Edge Zone, and Station Zone, this solution introduces digital precision to tool management, minimizing errors and enhancing operational efficiency.
Yard Management Program: Focused on the Driver Zone, Trailer Zone, and Truck Zone, this program brings digital efficiency to yard management, simplifying tasks such as vehicle tracking and logistics management.
Foreign Materials Program: Tailored for the Tool Zone and PPE Zone, this solution aids in managing and controlling foreign materials in industrial operations, ensuring quality standards are maintained. Offering comprehensive reporting features, with specific solutions to control foreign materials, promoting audit readiness and adherence to industry standards.
Innova Zones has transformed the way law enforcement agencies and fire departments manage personal issue items, and other miscellaneous station items, enhancing efficiency and accountability. The digital revolution led by Innova Zones is unlocking new possibilities in asset management, driving operational efficiency and cost savings across numerous sectors.
Innova Zones also offers a Master admin web application for centralized management and a Company admin web application for individual company-level management, ensuring easy maintenance and customization of configurations.
Partnering with ConcertIDC has been a game-changer for Innova Zones. Their innovative technology solutions have been pivotal in propelling our growth and helping us realize our vision of revolutionizing asset management.

T. Brian Barker
Founder & CEO, Innova Zones
The Results
Innova Zones' innovative software suite has dramatically redefined asset management across numerous industries. The implementation of its robust Human Interface Platforms™ has unlocked new avenues for operational efficiency, cost-saving, and accountability. The deployment of Innova Zones' software suite has led to substantial gains for its clients. The digitization and automation of asset management processes have resulted in remarkable time savings, reduced data errors, and enhanced inventory visibility. By fostering a culture of accountability and compliance, the platform has also contributed to improved operational efficiency.
Financially, automated processes have unlocked significant cost savings by eliminating wastage and inefficiencies. The platform's reporting features have empowered clients with real-time insights, enabling them to make data-driven decisions and optimize resource allocation. The platform's flexibility and customization options have been lauded by clients across sectors, marking Innova Zones as a trusted partner in their growth journey. The platform's adaptability ensures it can cater to the unique requirements of different industries, making it a preferred choice for asset management.
Overall, the results achieved by Innova Zones' clients underscore the transformative power of digital technology in asset management, setting a new standard for operational efficiency, cost-saving, and compliance in the industry. Ultimately, Innova Zones helps businesses enhance profitability, performance, safety, and compliance while minimizing administrative burdens. Its impact on business operations is truly transformative, reflecting the potential of modern technology in today's industries.
The agility and efficiency they brought to our operations have allowed us to deliver top-notch services to our clients, contributing significantly to our bottom line. With ConcertIDC as our technology partner, I am confident about Innova Zones' future trajectory.

T. Brian Barker
Founder & CEO, Innova Zones